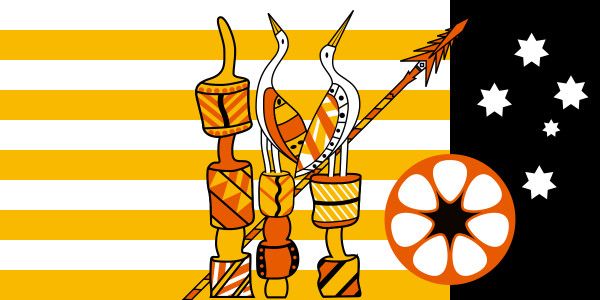 Ngawurrayamangamiya Ngawurrayamangajirri
"Look after yourself, Look after one another"
This video was created with the support of the  Communities of the Tiwi Islands and the Tiwi Islands Health Clinics  Julanimawu clinic at Wurrumiyanga, Jipuwampilala clinic at Milikapiti and Pirlangimpi Clinic.
The video focuses on raising awareness in the community of the need to seek regular medical advice early from the local  health clinics and the need to take any medication as prescribed by clinic staff. While also incorporating messages of valuing the use of traditional medicine, culture and lifestyle in a Tiwi way to support a holistic approach to wellbeing.
The video features local Tiwi people and takes as its main theme the importance of looking after yourself as well as others so that the Tiwi Islanders can improve health & wellbeing and remain strong.
This video is part of the Federal Government's 'Indigenous Australians Health Program' (IAHP) which aim is to contribute to closing the health and life expectancy gap.
IMPORTANT NOTICE 
A recent passing in the Tiwi Islands affects the promotion and use of this video. 
Tiwi People, please note that the videos below contain images of 'Oldlady'; (A) Puruntatamerri of Milikapiti.
Sincerest respects are paid to grieving friends and family. 
To align with cultural protocols the project has now been adapted to include AUDIO ONLY versions.
Click HERE - for the Tiwi language – audio version
Click HERE - for the English language – audio version
Tiwi Islands Medicine Adherence Video – English language Version
Tiwi Islands Medicine Adherence Video – Tiwi language version