Dragon Talks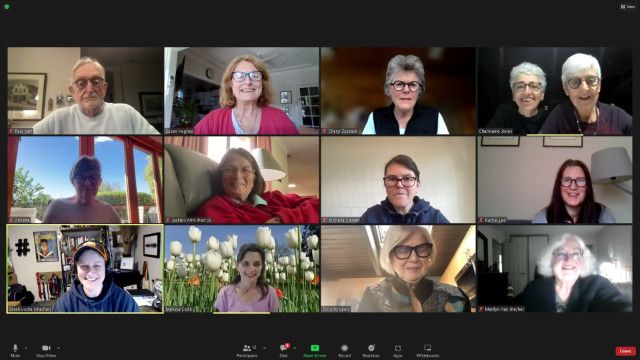 Dragon Talks is a weekly one-hour Zoom-based gathering of Dragon Claw members  that offers support, information and conversation for those affected by autoimmunity (patients or carers).
Every week we try to cover a new topic and have regular presentations from invited speakers – in recent times these have included a 5-part series of Nutrition, the impact of stress and depression for those with an Autoimmune Inflammatory condition and a series of movement.
Our new member's feedback:
" I'm really enjoying it….I thought it would just be all about arthritis but the topics are varied and interesting". Rudy R. Diabetes Patient
We welcome everyone who would like to actively participate and have numerous members from both Canada and the USA.
We now have 2 Dragon Talks sessions per week to ensure everyone can have the opportunity to attend.
The Monday session is primarily for our Australian members who are unable to attend during the working day and the Wednesday session is for those who can and also for members in North America.
Every Monday  Evening at 7pm (AEST/AEDT)
Every Wednesday Morning at 10am (AEST/AEDT)
NB: Please check your time zone at the time of joining 
To find out more about our Dragon Talk sessions please contact the following:
Monday Sessions: Michelle This email address is being protected from spambots. You need JavaScript enabled to view it.
Wednesday Sessions: Charmaine This email address is being protected from spambots. You need JavaScript enabled to view it.