About The Founder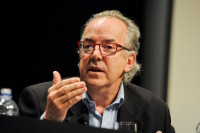 I have full body Rheumatoid Disease and am only able to walk because of medical science. I have had to retire from work and I still need to manage my day carefully. My experience with the health system in Australia has made me realise that managed care plans for the chronically ill are very rare indeed. In fact, nobody really helps you organise your care. My membership of overseas websites confirms this in all the major English-speaking jurisdictions.
The majority of us are asked to navigate a health system not knowing whom best to see, what needs to be done now or planned for in six months and are treated as extended acute patients via a series of episodic visits. Importantly, lifestyle, diet, mental health and exercise are rarely considered as part of the care needed to support the whole person. This experience has made me angry. The stories from many fellow sufferers of financial hardship, experiences with poorly informed clinicians and the apparent widespread use of dangerous practices also makes me angry. I do not see why people with the worst of the arthritis diseases (Rheumatoid arthritis, Lupus and Juvenile Idiopathic Arthritis) need to accept their poor management and in some cases, down right poor treatment.
As a consequence I decided to develop a website to address these issues, to make the patient the true centre of health management and to address the isolation and stress associated with these heavy diseases. I have asked a number of people and organisations to help make this happen. What you see now on Dragon Claw is the first step of many to come in order to realise our vision.
Dragon Claw is innovative because care givers are included in the equation. No chronic disease website supports carers. Sufferers are very dependent upon carer support. The site targets just three conditions : Rheumatoid Disease, Lupus and Juvenile Idiopathic Arthritis and links the disease progression with the development of co-morbidities. We believe that no other site does this. Dragon Claw deliberately links health and fitness features not illness and drug services to provide hope for these incurable conditions. We are also building the site as a knowledge warehouse and community on the assumption that people associated with the diseases have something to share and have knowledge which can benefit others. Finally, Dragon Claw is built and managed by sufferers and those who care.
I would love you to be involved. Please register, share and get involved. Dragon Claw means that you can take what you need now but also leave behind ideas and suggestions so that others can benefit from your experience. The chronically ill should not have to walk down the 'path' alone nor should we have to reinvent everything from scratch for each person. Ideally in the longer term Dragon Claw will allow you to organise care resources, talk to clinicians online, monitor your health and fitness, meet fellow members online and in-person and to understand what is happening to you.
All the best, Michael
By the way! For many people Rheumatoid Disease (RD) can be felt like an unpleasant animal moving around the body biting and scratching. Occasionally, the dragon rears up and breaths fire, which is felt as a flare, hence the name – Dragon Claw.
My Activities and Publications
- Dragon Claw article in Pulse IT Magazine
- Integrated Care article: The chronic abyss and an electronic bridge; International Journal of Care Coordination March 2015 vol. 18 no. 1 27-30.
- Open Access blog: Why Patient Centricity is a Myth; here

- Open Access Blog:Rebalancing the Patient and the System; here

- Patient Reviewer for the British Medical Journal (BMJ) 2016

- Patient-Researcher, OMERACT, Vancouver, 2016. OMERACT (Outcome Measures in Rheumatology) is an independent initiative of international
health professionals interested in outcome measures in rheumatology.

- Patient Advisory Panel, British Medical Journal, 2017

- British Medical Journal Opinion Piece

- Article published in The Health Advocate, issue 43, August 2017: Who Really Cares?

- Outcome Measures in Rheumatology - Interventions for medication Adherence (OMERACT-Adherence) Core Domain Set for Trials of Interventions for Medication Adherence in Rheumatology: 5 Phase Study Protocol

- BMJ Opinion Piece about remission

- International Journal of Care Coordination: Augmented care: An alternative model of care for people with chronic disease, 2017; here

- BMJ Opinion Piece 2019 about aged care; here