Your Partner's Support Corner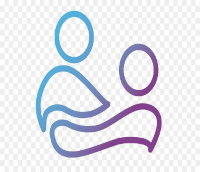 Here in Alberta, Canada, as in other Canadian Provinces, the Alberta Health Services, (AHS), have been struggling with the increasing costs of hospital and nursing home care, and finally initiated a study to look at the potential to create a partially funded, standardized, support system that would enable more people with debilitating illnesses and auto immune issues to be cared for at home rather than in the traditional long stay hospital units or nursing homes.
The study looked at two groups: one group of permanently hospitalized or nursing home patients, who were not palliative, where the entire care was supplied by part time doctors and full time nursing staff; the other group was comprised of patients who were being cared for in their homes by a family member with ad hoc support from the local Community Care nurses as requested.
Both groups were asked the same series of questions; Did anything significant happen this last week? What did you have to do for the patient on a daily basis? Did you need any special assistance during the week? Did you ask for, but did not receive, any special assistance during the week? Going forward to next week, what special assistance do you think you will need to make sure the patient receives the necessary care? What are you doing, as the caregiver, to look after yourself and re-charge?
Unfortunately the result of the study for the permanently hospitalized or nursing home group is not at present publicly available.
For the group of patients who were being cared for by a family member at home, the study staff, mainly qualified nurses, managed to develop a relationship with the caregivers, and the questions and responses were more personally focussed. While we wait for the official publication of the results of both studies, as a participant in the second group, the family caregivers, I have been given permission to share the top ten findings with the Dragons, and here they are;
Information needs
Emotional support needs
Help with IADLs, (Intermittent Assisted Daily Living requirements.)
Help with ADLs, (Regular and scheduled Assisted Daily Living requirements.)
Respite
Self-care
Transportation
Finances
Anticipatory grief of the family caregiver
Anticipatory grief of the care recipient-sometimes openly shared but often
seen as refusing help or being more "needy".
Most of the above findings, not in any order of importance, should be self-explanatory, however, if you want any further details I would be pleased to answer any questions you may have.
Meanwhile,
Keep smiling and striding into the future.
Alasdair Cook, member of Dragon Talk