Treatments for Covid19 infections
by Charmaine Jones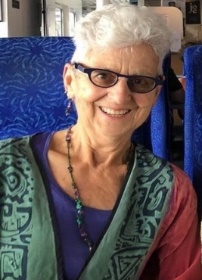 Most of this update is from www.uptodate.com, a USA resource for physicians, available by subscription.
What is most important to know?
If you have caught the virus, care will be supportive as long as your oxygen saturations levels (how well your lungs are working) remain above 94%. Below this level, you may need some extra assistance, such as low flow oxygen and more careful monitoring.
You are at higher risk of severe disease if you are
unvaccinated
older than 65 yo
have a BMI > 25
pregnant
have Diabetes Mellitus
have chronic lung disease
are on immune modulating medications
have a chronic neurological disorder
are dependent on some sort of medical technology
This is an evolving story. This virus is new…and you can see from the date of publications, the medical community is still sorting out what works/what doesn't.
"Research staff were often assigned other clinical duties, and staff illnesses strained research resources."


What medications have been in use to treat a CoVid infection?
Remdesivir: (1)NEJM 2020: 383:1813-1826 (Nov 2020)
This is an antiviral medication. This was the first medications specifically authorized for the treatment of CoVid-19. This intravenous use was superior to placebo in shortening the time to recovery in adults who were hospitalized with CoVid -19 and had evidence of lower respiratory tract infection (Pneumonia). Due to the preliminary findings, this drug was given emergency authorization in May 2020 (USA), July 2020 (Cda).
"However, given the high mortality despite the use of remdesivir, it is clear that treatment with an antiviral drug alone is not likely to be sufficient for all patients"
Update: and here's where it gets interesting and you can really see that everything remains in flux.
Nov 2020 WHO "conditionally recommending that remdesivir not be used in patients with CoVid-19, regardless of how severe the disease is."
Canada and other jurisdictions have taken note of this and continue to monitor, awaiting more statistics. WHO notes that its analysis does not prove that remdesivir has no benefits for some patients, yet it has looked at the cost and the need to be given IV. Health Canada takes Canada's country's health care system into account when assessing clinical data.
Dexamethasone:
This has been shown to decrease mortality (25.7% mortality down to 22.9% thought to be significant) in patients receiving mechanical ventilation. Dexamethasone is a corticosteroid and used for its anti-inflammatory and immunosuppressant effects. It was first tested in the UK.
WHO strongly recommends the use of dexamethasone for patients with severe CoVid-19. They recommend against the use of corticosteroids for non-severe CoVid-19 unless the patient is already taking this medication. The use is 7-10 days. 6 mg dexamethsone (40 mg prednisone).
Baricitinib (Olumiant)NEJM 2021: 384:795-807 (March 2021)
Severe CoVid-19 is associated with dysregulated inflammation. Hence the trial of Janus Kinase inhibitor (JAKi) in combination with remdesivir.
"Baricitinib plus remdesivir was superior to remdesivir alone in reducing recovery time and accelerating improvement among patients with CoVid-19, notably among those receiving high flow oxygen or noninvasive ventilation."
It is an improvement but not a certainty.
Tocilizumab (Actemra) NEJM 2021: 384:1503-1516 (April 2021)
As CoVid-19 is associated with immune dysregulation and hyper inflammation, including elevated interleukin-6 levels, the use of tocilizumab, a monoclonal antibody against interleukin-6 has been used with some positive reports. However, in this randomized placebo-controlled trial, did NOT results in better clinical status or lower mortality than placebo at 28 days.
However, Research Letter May 2021, in JAMA Internal Medicine, noted that the eight randomized clinical trials have reported heterogeneous results. Their conclusion: "tocilizumab may be considered for treating patients with moderate to severe CoVid-19 association pneumonia and high CRP levels. Further studies will help determine which patients with CoVid-19 association pneumonia would benefit the most form ta combination of tocilizumab and dexamethasone.
Hence the shortage of Actemra that some autoimmune patients! The use of monoclonal antibodies in the treatment of CoVid It is strongly recommended that the use of monoclonal antibodies for the treatment of severe CoVid-19 infections be done within a clinical trial. Significant treatment options are desperately needed and this is they way to get reliable information. They are now considered if they are available for severe disease. I have found a chart in Uptodate that shows that some variants respond better to some monoclonal antibodies and some are resistant. So it also depends on what variants of the virus are circulating in the community!

What we do know
hydroxychloroquine is not a treatment
Ivermectin (used to treat some parasites, worms) does not work. Using veterinary resourced ivermectin is dangerous
antivirals lopinavir/ritonavir used in HIV/AIDS is not a benefit
convalescent plasma has not proven to be a benefit.
Prevention: get vaccinated, wear your mask, stay physically distanced.
Should you develop symptoms - stay home - get tested
If positive, have an oximeter for home monitoring and someone to check on you!