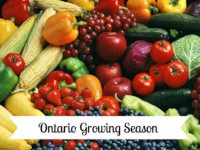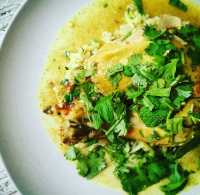 Seasons are changing…..have you adapted?
As the seasons change it is time to refamiliarise yourself with the new local produce that is now available and the different cooking methods that best suit the new climate.
Eating local and seasonal fruit and vegetables is always best as these foods will not have been in storage for months - they have low food miles and support the local economy. Organic is preferable to avoid the pesticides and fungicides used on non-organic products but if this is not an option check out the Clean 15 and Dirty Dozen lists and try to buy at least fruits and vegetables in the Dirty Dozen organic or spray free (this can lower your exposure by 80%!). However, if this is not possible, a solution of 1 teaspoon baking soda per 2 cups water to soak fruit and vegetables for 15 minutes can help remove pesticides from most produce.
In terms of cooking methods, at this time of year in the Northern Hemisphere the focus is on lots of fresh produce that is grown above ground and is either raw or lightly cooked - think salads, steaks and likely cooked or raw fish. This is the opposite of those in the Southern Hemisphere who want to be eating warming foods. Slow or pressure cooking with chicken broth or stock is perfect right now and add to your repertoire vegetables that are grown below the ground.
Here is a list of recipes and resources on seasonal produce to inspire you and help you adapt to the new season:
Northern Hemisphere
Seasonal fruits and vegetables in Ontario Canada
Balsamic steak salad by Unbound Wellness
Cucumber Gazpacho by Unbound Wellness - serve with some poached chicken or fish for a source of protein.
Southern Hemisphere
Seasonal fruits and vegetables in Australia
Chicken Curry Pot Roast by Low Tox Life - serve with sautéed seasonal green vegetables and some roasted root vegetables
Osso Bucco by Quirky Cooking - serve with sweet potato mash