Multi-Generational Trauma
by Dr. Robin Murray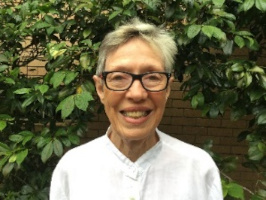 Multi-generational trauma in Australia has led to loss of culture, poverty, substance abuse, high rates of general and mental health problems and a life span 8-9 years shorter than that of non-Aboriginal Australians.
Following information provided by a lawyer that there appeared to be a high rate of cognitive impairment among her Aboriginal clients, we applied for a grant from the New South Wales Department of Justice and Community Services (DOCJ) to provide neuropsychological assessments to determine whether those we saw suffered with cognitive impairment. We offered to provide our services at no cost but requested travel and accommodation expenses and this was granted. Assessments required 4 hours of testing and with the final report required 12 hours of neuropsychologists' time.
We assessed 45 clients in the northern rivers areas of New South Wales, in Sydney and in New South Wales prisons. Results indicated that 72% had impaired intellectual functioning, 74% showed impaired verbal comprehension skills, 74 % read at the Grade 3 level and 97% had mathematical skills at the Grade 2 level with 88% showing impaired adaptive functioning. We also noted high rates of mental health problems and a frequent history of suicides within families.
As a result of neuropsychological assessment reports magistrates generally took into account impaired cognitive functioning in their sentencing and nearly half of our clients were diverted from gaol. Lawyers expressed appreciation for the additional information they were able to provide in defending their clients. Moreover, a number of the clients we saw were referred to the National Disability Insurance Scheme(NDIS) as neuropsychological reports provided the information required for NDIS eligibility. To read more Click Here
by Dr Robin Murray, Clinical psychologist - see PAC Bio