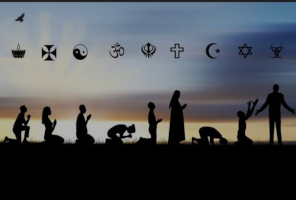 Message from our Chair
How quickly this year is drawing to a close and what an extraordinary year it has been!
Despite the challenges of working through a pandemic and helping our community keep on top of the various Covid messages, I'm pleased to report that Dragon Claw has enjoyed a fabulous year of growth.
We have enjoyed enthusiastic and engaging support from members and the allied health community for our weekly Dragon Talks; the publishing of a monthly newsletter with all articles written by our members and volunteers; the launch of our Western NSW Indigenous Medication Adherence video and completed the production of a Tiwi Island video that will be launched in early 2022.
Our growth this year has also been in the disease categories that members have found Dragon Claw and the Talks to be a place of great comfort and support. Our Patient & Carer Advisory Group has also grown and provided guidance on what really matters to them and their families in living with a chronic condition. As a result of this and the work for our First Nations People we are expanding our online support to all Auto-immune Inflammatory diseases (AIID's).
Dragon Talks have attracted regular members who have been diagnosed with other AIIDs and found our support inclusive and the shared information valuable. Here is the list from A Alopecia areata all the way to T Type 1 diabetes (T1D), U Ulcerative colitis (UC) and V for Vitiligo. Click here for the list
We share tips to avoid a January flare link to avoid stress in this festive season and ways to balance healthy yummy eating during these festivities.
Finally, our Canadian and Oz volunteers share their greetings with you, followed by the usual Dragon Talks summary of last month's activities and the December calendar.
Our Co-Editors Susan Hughes Australia and Dr. Charmaine Jones and Paul Kett Canada, invite you to ask any question relating to your health and they will do their best to research and share with our readers – you are welcome to either have your name published or your anonymity will be respected.
Email: This email address is being protected from spambots. You need JavaScript enabled to view it. and ask your question for our editors.
We wish all of you, our self-caring patients, carers and supporters a happy healthy holiday season.
Denis Tebbutt, Chair of Dragon Claw Charity.