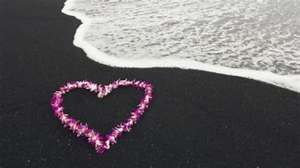 Love Actually
We could say we love via attention, concentration and interest, affirmation and encouragement, help and assistance when needed, time and real listening, generosity, kindness and forgiveness, and loyalty.
When I studied psychology (in the days before Positive Psychology came along) our focus was on understanding and helping people who were suffering. The closest we came to love was attachment theory. This was interesting and worthwhile, but I remember that we focussed on avoidant and anxious attachment styles not so much on healthy attachment- actually love!
When looking for references on Love, I found that much of what had been written generally focussed on romantic love- and that love referred to what occurred between two people. In "Love 2.0", Barbra Fredrickson's book on Love, she talks about "micro-moments of connection"- brief moments when we can connect with others even for a few seconds rather than averting our eyes and moving on; such encounters can be loving as can our encounters with friends and colleagues.
John Gottman, an American psychologist who writes about making marriage work discusses the four horsemen of the apocalypse: criticism, contempt, defensiveness and stonewalling (not responding). However, among many of his thoughts on how to make marriage work, he advises that for every negative remark, we should make five positive ones. I think this is wonderful advice for friends, not just for couples.
So finally, let me quote Sharon Salzberg (The Kindness Handbook, 2008)
"But if love is an ability, there is nothing to judge. As an ability love isn't destroyed in the ravages of time and loss, insecurity or disappointment. As an ability love is always there as a potential, ready to flourish and help our lives flourish".
by Dr Robin Murray, Clinical psychologist - see PAC Bio