November Dragon Talk zoom meetings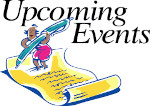 We meet each week for conversation, support, and a programme with a presentation or a member's story. Wednesday mornings at 10 am for those living in Australia, and Tuesday evenings at 7 pm for those living in Canada's Eastern Time Zone.
Note: Time will change to 6 pm EST on November 9 as Canada returns to standard time.
November 2/3 – Presentation on Occupational Therapy and how it might assist those living with RA and other AIID (Autoimmune Inflammatory Disease).
November 9/10 – "Re-entry" anxiety. Robin will lead us in thoughts, ideas, and lots of open discussion around our feelings as Australians leave a lockdown situation and move back into a (slightly) more "normal" lifestyle, and as Canadians face continued loosening of COVID protocols.
November 16/17 – Coffee Hour, with a planned discussion of ways our group might take on more of the planning of meetings.
November 23/24 – Marlene's Story.
November 30/December 1 – "Let's talk about prednisone: you love it or you fear it" with our own Charmaine Jones MD.
December 7/8 – "Any way you look at it, your eyes are important". Eyes and Autoimmunity.
You are most welcome to join us for any or all of these meetings, even if it's for the first time.
Email Charmaine or Paul to receive the link.
Please share with anyone with an autoimmune condition who might benefit from a safe space to share and learn.
Weekly Australia Wed 10am Canada Tues 6pm evening Enquiries for zoom link This email address is being protected from spambots. You need JavaScript enabled to view it. or This email address is being protected from spambots. You need JavaScript enabled to view it.