January Dragon Talk zoom meetings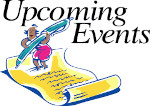 We meet each week for conversation, support, and a programme with a presentation or a member's story. Wednesday mornings at 10 am for those living in Australia, and Tuesday evenings at 7 pm for those living in Canada's Eastern Time Zone.
January 11/12 – special guest: Linda Wilhelm, president of the Canadian Arthritis Patient Alliance www.arthritispatient.ca
January 18/19 – "Marlene Ferguson will share her story of RA with us
January 25/26 – Coffee hour - A relaxed time of sharing
February 1/2 – Terry Jones: lessons learned during the making of the videos in Aboriginal communities.
You are most welcome to join us for any or all of these meetings, even if it's for the first time.
Email Charmaine or Paul to receive the link.
Please share with anyone with an autoimmune condition who might benefit from a safe space to share and learn.
Weekly Australia Wed 10am Canada Tues 6pm evening Enquiries for zoom link This email address is being protected from spambots. You need JavaScript enabled to view it. or This email address is being protected from spambots. You need JavaScript enabled to view it.