January Dragon Talk zoom meetings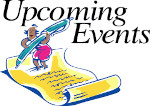 We meet each week for conversation, support, and a programme with a presentation or a member's story. Wednesday mornings at 10 am for those living in Australia, and Tuesday evenings at 7 pm for those living in Canada's Eastern Time Zone.
February 1/2 – Terry will share with us Dragon Claw's newest video and some learnings from his work with a few of Australia's remote and regional Aboriginal communities
February 8/9: PTSD with neuro phychologist Robin Murray
February 15/15 – Dale's story
February 22/23 – Jill Dunkley will return to further our education re osteoporosis
March 1/2 – Coffee time (no fixed agenda)
You are most welcome to join us for any or all of these meetings, even if it's for the first time.
After March 13, our meeting Canadians times will be 7 pm
After April 3, our meeting time will be 8 pm.
Australian time remains steady at 10:00 am. AET
Email Charmaine or Paul to receive the link.
Please share with anyone with an autoimmune condition who might benefit from a safe space to share and learn.
Weekly Australia Wed 10am Canada Tues 6pm evening Enquiries for zoom link This email address is being protected from spambots. You need JavaScript enabled to view it. or This email address is being protected from spambots. You need JavaScript enabled to view it.