Dragontalks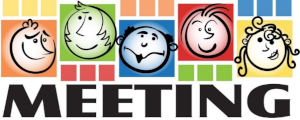 Our meetings in September, October, and November have continued to present an opportunity to learn, reflect, and support each other on our journey with Auto-Immune Inflammatory Disease.
We concluded presentations from two of our defined pillars – nutrition and mind/body health. We are so fortunate to have members like Charlotte, functional nutritionist and Robin, neuro psychologist who combine teaching ability and personal insight to help us learn.
Other talks have included a lively discussion on "who is on your team", led by Charmaine. A discussion of Chris Kresser's podcast/blog on finding joy in the midst of disease was so popular and insight-filled that we had to continue at a second meeting.
A highlight of recent meetings for me was a presentation by Brenda Holder, Traditional Knowledge Keeper of Plant Medicine, titled "Two-Eyed Seeing". The term Two-Eyed Seeing refers to "learning to see from one eye with the strengths of Indigenous knowledges and ways of knowing, and from the other eye with the strengths of Western knowledges and ways of knowing ... and learning to use both these eyes together, for the benefit of all." Brenda's vast knowledge and considerable experience in both studying and employing plants we find in our environment made for a very informative evening. We hope to have Brenda back again soon.
A bit of news from "behind the scene": Plans are moving ahead to begin a second Dragon Talk weekly meeting at an evening time for Australian participants who find the morning meeting time inconvenient. We are growing, and we feel that this addition will be beneficial to our purpose. More information can be found elsewhere in this newsletter.
Please consider joining us for any or all of our weekly Dragon Talk meetings – Tuesday evening at 6 pm ET for North Americans, 10 am AT for Australians. Contact Charmaine or Paul for a Zoom invitation.
Paul Kett
PAC Member
Co-facilitator of Dragon Talk
cThis email address is being protected from spambots. You need JavaScript enabled to view it. or This email address is being protected from spambots. You need JavaScript enabled to view it.