Our Founding Dragon RA Patient Ambassador Rebecca Saunders tells her story on becoming a mother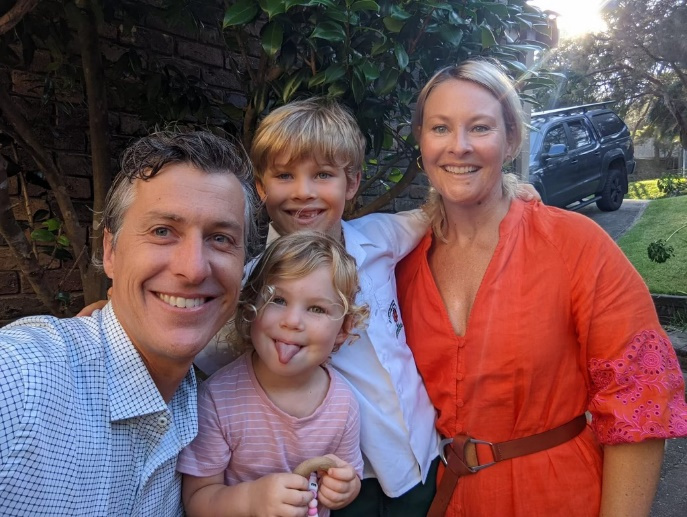 Like all pregnancies, my two experiences were very different. I went into my first pregnancy with a lot of planning; my husband and I knew when we wanted to start trying for a baby and I also knew that I needed to do a lot of preparation to have my body at its best possible place.
I altered my medications as I was on methotrexate and moved onto Enbrel, I ate really well, I exercised, I took a lot of supplements to support my system and I had the luxury of sleep.
We were blessed to fall pregnant without too much trouble and the plan was that as soon as I fell pregnant, I would stop taking the Enbrel. The first trimester like most pregnancies was horrible as I was dealing with morning sickness but I was also dealing with flare ups and would overcome with so much pain I would be unable to move. The emotional impact it was having on me and the baby was deemed more damaging than having to take the medication to get through the flare ups of the RA. I took a course of prednisone to bring the flare ups under control. After the 16-week mark my RA went into remission and I have never felt so "well" .
I always hung onto the hope that the remission would continue and I would stay this way forever or for at least as long as I breast fed. But of course, nothing goes the way you would like and I was back onto my rheumatoid medication before leaving the hospital ward after giving birth.
The newborn stage was considerably taxing on me and continued to be so four years post-partum. The sleep deprivation, the inability to have as much freedom to exercise and the constant physical restraints on your body. Breastfeeding, carrying baby capsules, lifting babies in and out of cots. It is endlessly draining and exhausting. I suffered from endless flare ups the years after having my first baby. These were mainly managed with steroid medications into my joints.
We started trying for baby Number Two as soon as I felt ready. Although I think I lied to myself and never felt ready it was more the pressing fact that I always wanted three children and I was getting older and now I had to have them sooner than later. Subconsciously, my body knew I wasn't ready and it took over a year to fall pregnant with my 2nd child.
The pregnancy was horrendous. Endless flare ups, the emotional distress of taking drugs and all sorts of common pregnancy-related issues. I had to stay on prednisone for the entire duration of the pregnancy and post-partum.
My second, a girl, is now 4 years old and I am still dealing with the aches and pains and bodily issues of carrying my children, pain in my shoulders from breast-feeding, hips from being pregnant, feeling consistently fatigued, and consistently achy joints and body pains. I will keep working with my clinicians to improve my health and be mindful of caring for my mind, body and spirit.
Was it worth it? Of course! I have two divine healthy children and Stephen and I feel so grateful and blessed to have our precious funny, cheeky, loving and beautiful Edward and Penelope in our lives.
Please Note:
Rebecca will be sharing her story on Juvenile Arthritis at Dragon Talks on 12 July 8 pm Canada / 13 th June Aust. 10.am