Australia's NAIDOC week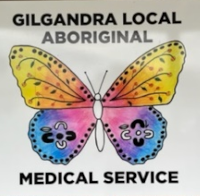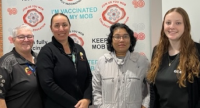 Gilgandra AMS staff l-r: Deb Kelly, Cherie Forgione, Dr Yin Yin Nyo and Shari Grimshaw
In recognition of NAIDOC week, Dragon Claw is proud to be working with the new Aboriginal Medical Service at Gilgandra in Western NSW, where our Indigenous Health project leader Terry Jones recently visited. This visit was to support the promotion of the Western NSW 'Medicine Adherence' video which has been featured across the clinics that are part of Bila Muuji Aboriginal Corporation Health Service.
See the video by Clicking HERE.
What is NAIDOC week?
NAIDOC stands for the National Aboriginal and Islander Day Observance Committee.
It is a significant week in the Australian calendar, and an especially important one for many Indigenous communities around the country. NAIDOC Week is an opportunity for all Australians to learn about First Nations cultures and histories and participate in celebrations of the oldest, continuous living cultures on earth.
You can support and get to know your local Aboriginal and/or Torres Strait Islander communities during this time.