Announcing Dragon Talk 2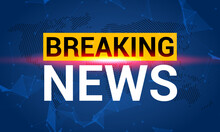 After considerable discussion and thought, it has been decided to expand our Dragon Talk population and availability by a second weekly Zoom gathering. It seems that an evening meeting would meet the needs of many in the Australian community who perhaps are employed during the day or find the 10 am present time difficult for any reason. With a fourteen-hour time difference between eastern North America and eastern/central Australia, this second time-slot will probably be more appealing to Australians, New Zealanders, and others in the general area and time zones. There will be no restrictions, however, so if North Americans wish to join in at 3, 4, or 5 am, they will be welcome.
Three of our present Dragon Talk members, Michelle Clewett, Charlotte Hill, and Rachel Lea, have generously agreed to co-facilitate DT 2. They will work together with Charmaine Jones, and Paul Kett, co-facilitators of DT 1, to design and produce programming and scheduling. Many of the programmes will be shared and may involve a taped presentation for part of each meeting. Others will be specific to each group. Present DT members may choose to move their attendance to the new group if the timing is more convenient for them. Some may wish to attend both meetings, depending on the topic to be presented. Others may remain with the original group.
We need to get this good news of our expansion out in as many ways, and as quickly as we can. There will be announcements on the Dragon Claw website, as well as the Dragon Talk FaceBook page.
It is hoped that the first meeting of Dragon Talk 2 will be Monday January 16, 2023, beginning at 8 pm. Invitations with Zoom address will be available before that time.
We are very excited about this new venture, and hope that it will expand participation in what we believe to be an important support for people with Auto-Immune Inflammatory Disease